FINANCE & ADMINISTRATION
Christopher St. Pierre
(he/him/they/them)
Finance & Administration Specialist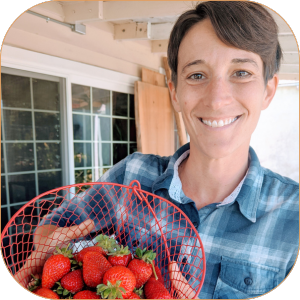 Laura has been with Fresh Approach since 2013, starting with the organization as the Nutrition Education & Outreach Program Manager, when Fresh Approach had just one part-time and three full-time employees and two or three seasonal summer employees. Laura became the organization's first Program Director in 2017 and stepped into the Executive Director role at the beginning of 2020. In her tenure, Laura has grown the organization from a small team serving five SF Bay Area counties to a team of more than 20 full-time members. Laura has established strong partnerships with local government offices and community-based organizations to collaborate on projects that improve community food access, nutrition, and food sovereignty – empowering other local organizations to promote the connection to local farmers and support local food systems in their programming. Laura has a strong passion and commitment to building equitable communities where everyone is able to thrive.
Laura deTar
(she/her/they/them)
Executive Director
Matt joined Fresh Approach as the Finance Manager in 2023. Over the past 20 years Matt has worked with over 50 nonprofits in a consulting capacity. He has a degree in both Accounting and Finance and holds various nonprofit accounting certificates. Matt is the founder of his own nonprofit specializing in inline sports for both youth and adults. Matt has a passion for sports and friendly competition and believes in the community power and personal development that sports offer our younger generation. In his spare time Matt enjoys playing hockey and eating good food.
Matt Herzog
(he/him)
Finance Manager
Communications & Development
As the Marketing Specialist for Fresh Approach since 2022, Anna Clair brings a heartfelt and whimsical touch to her work in promoting the many moving parts of the organization. With a background in anthropology and volunteer outreach, Anna Clair is a lifelong learner and illustrator, and when she isn't creating spotlights on Fresh Approach's programs and the communities they serve, you can find her outside botanizing, exploring design principles, or perusing seed catalogs. She believes we can foster a more just and biodiverse world by celebrating the "culture" in agriculture.
Anna Clair Miller
(she/her)
Marketing Specialist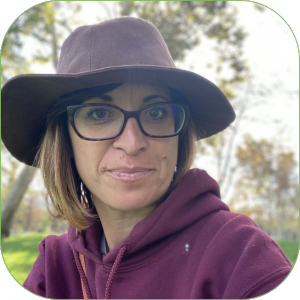 Raffaella has been at Fresh Approach since 2018. She grew up in Italy, the daughter of avid farmers, who still live and farm in a small village, where thin strips of vegetable gardens were created hundreds of years ago on cliffs that plunge down to the ocean below. She earned two Master's degrees in Agronomy and a Ph.D. in Agro-food Economics. She began her career doing research projects related to food and farming in order to promote organic and local food systems in Europe. After moving to the USA, she had a burning desire to work on fostering food justice and nurturing equitable communities, where everyone can have easy access to fresh fruit and vegetable.
Raffaella Cerruti
(she/her)
Development Director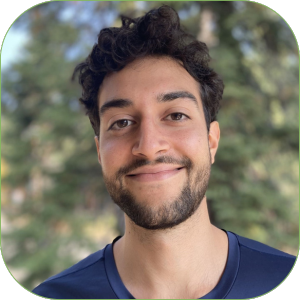 Elias brings a strong sense of curiosity and collaborative spirit to his work as a Development Specialist with Fresh Approach, where he helps with various fundraising projects, cultivates partnerships through coalition-based advocacy work, and explores ways to improve data collection and impact communication. He loves the holistic approach that Fresh Approach brings to all its programs, as it reflects the interdependence that links all of us to each other and the planet. Before Fresh Approach, Elias got a Master's in Sustainable Food Systems in Colorado that included work to establish new partnerships for a food hub and provide technical assistance to help strengthen local farm-to-institution supply chains. He enjoys running, writing, reading, breathing, and deep conversation.
Elias Berbari
(he/him)
Development Specialist
Born and raised in the East Bay, Jeremy received his Bachelor's of Arts in Environmental Studies & Sustainable Resource Management from California State University, East Bay. While in college, he developed a deep appreciation for how our food choices affect the health of our physical environment, impact local economies, and influence community wellness. And so, for the past 7+ years, Jeremy has thoughtfully engaged in both food-based nonprofit and for-profit work to develop a deeper understanding of how to build a more sustainable food system in the Bay Area. At Fresh Approach, he oversees their brand development, social media channels and digital content creation, quarterly newsletter, and organizational-wide outreach activities to help uplift and bring awareness for their programs and fund development. Jeremy approaches his work with curiosity, creativity, and a lens of food equity and social inclusivity.
Jeremy Dutra
(he/him)
Marketing &
Communications Manager
Education & Engagement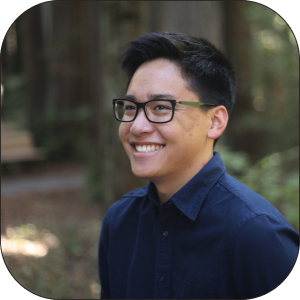 Anthony started his journey after graduating with a degree in sustainable environmental design from UC Davis. From there he entered the food access sphere, where he eventually found his way to working as a community ambassador with Fresh Approach. As a lifelong Bay Area resident, Anthony developed a passion for community development while working through Fresh Approach programs like the mobile farmers market, outreach, and rain gardens. Now, as a Community Garden Program Specialist, he hopes to couple his burgeoning passion for community with his experience in landscape design. In his free time you may find Anthony out in nature hiking, fishing, or camping, or inside playing board games.
Anthony Otonari
(he/him)
COMMUNITY GARDEN
PROGRAM SPECIALIST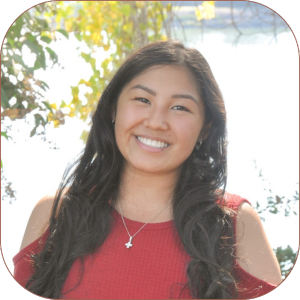 Born and raised in the SF Bay Area, it has always been Lyndsis' passion to serve her community by addressing health disparities in any way possible and coming from a trauma-informed lens. In 2021, Lyndsi earned a Bachelor's degree in Nutritional Science from San Jose State University. This grew her passion for community nutrition and multicultural health, which led to her joining Fresh Approach to support the Veggie Rx classes, food demonstrations with the Mobile Farmers' Market in the South Bay, and development of our Train the Trainer program. In her down time, she is usually spending time with her dogs, hiking, cooking, or listening to some throwback music.
Lyndsi Datangel
(she/her)
Food As Medicine
Program Manager
Shelby joined Fresh Approach in 2018 as a Volunteer Program Specialist through Public Allies, an Americorp program. After completing her time with Public Allies, she became the Outreach Program Specialist focusing on community engagement and outreach programs. Now, as the Community Engagement Program Manager, she oversees the Volunteer, Intern, Community Ambassador, and outreach programs. Previously, she earned her Bachelor's degree in Environmental Studies with an emphasis on Environmental Sustainability and Social Justice. Through this work, Shelby is committed to leadership development within communities to create transformative change. In her free time, you'll find her cooking, working on creative projects, and exploring the Bay Area.
Shelby Bustria
(she/her/they/them)
Community Engagement
Program Specialist
Yohana Ramirez was born in Mexico but grew up in Redwood City, California. She graduated from UC Merced with a Bachelor's Degree in Molecular/Cell Biology. It has always been a priority for Yohana to serve and help her community in the field of preventative care. That's why she decided to join Fresh Approach as the food accessibility and garden intern. Where she grew more passionate about spreading the message of food is medicine and joined the nutrition team. In her free time, she loves to weightlift, dance, and spend time with her little brother.
Yohana Ramirez
(she/her)
Nutrition Education
Program Specialist
As Fresh Approach's Education & Engagement Program Director since August 2022, Koy works collaboratively to nurture and oversee programming for VeggieRx, Collective Roots Gardening, and Outreach and Engagement. Born and raised in the Bay Area, Koy's family history and upbringing have informed her strong interest in the multidimensional elements, and power, of health and wealth within the community. Throughout her work journey, she has sought opportunities to contribute to efforts that improve wellbeing and connect people to more resources and access. Through six years of fellowship program work in the local economic and community development space, Koy had the opportunity to see impactful examples of local food systems, farming and healthy food access models in the United States and Canada. Koy holds a Bachelor's degree in Law & Society from the University of California, Santa Barbara, and is a lifelong learner who enjoys deepening her practice of helping others feel seen and heard.
Koy Hardy
(she/her)
Education & Engagement
Program Director
Maria Pajaron joined Fresh Approach in 2022 as a Nutrition Education Program Specialist facilitating nutrition education classes and food demos in the East Bay. Maria grew up in Spain where she got her Master's degree in Agricultural Engineering. She has worked promoting the sustainable development of rural areas and organic agriculture in Europe. After moving to the US, her passion about nutrition and health promotion led her to become a certified health and wellness coach to help people take care of their wellbeing. In her free time you can find her spending time with her family, walking, reading or cooking.
Maria Pajaron
(she/her)
Nutrition Education
Program Specialist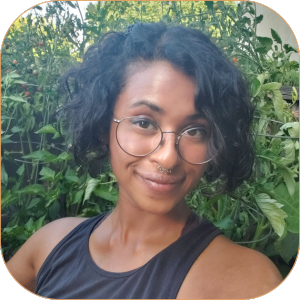 Tia began her Fresh Approach journey in 2021 as the Marketing and Food Access Specialist. She previously focused her studies at the University of California, Santa Cruz, in Environmental Studies and Economics with a focus in Agroecology and Sustainable Food Systems. Now, as the Outreach and Engagement Specialist, Tia brings her passions for building meaningful connections and strong community engagement to the center of her work. Outside of work, Tia enjoys community building, art, and working toward a world that is less oppressive for all creatures.
Tia Neal
(she/her/they/them)
Outreach and Engagement
Program Specialist
Lisa has been a resident of East Palo Alto since 2021. She cares about the community and enjoys sharing resources, exchanging knowledge and developing thoughtful solutions. Anything garden or farming related, she can converse about for hours. You may find her getting her hands dirty in the garden, admiring the beauty of God's creation, or growing food to share.
Lisa Fabiny


COMMUNITY GARDEN
PROGRAM SPECIALIST
Mary Anna, from Mexico, started her adventure in the food access movement with Fresh Approach in 2022 as a Community Ambassador for the San Jose and Sunnyvale area. She decided to switch careers from Silicon Valley tech jobs to nonprofits for social justice. She brings a deep passion for advocacy for Food Justice through Education, Equity, Inclusion, Diversity, Knowledge and Policy Change. Her motivation is to become a connector between local food growers and communities for a just food system. She wants to be a role model to her children as a mom, wife, community member, leader with a vision where everyone has a role in transforming society.
Mary Anna Cazarez-Sterling
(she/her/they/them)
Community Engagement &
Food Access Program Specialist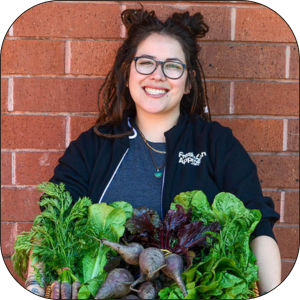 Vera joined Fresh Approach as a Food Access Program Coordinator in 2020 and became our Community Garden Specialist in 2022. She helps run all our gardening programs in East Palo Alto. Having lived in San Jose for most of her life, Vera has been focused on community-based service since high school. In her spare time, you can find her volunteering at Ulistac Natural Area and Education Project in Santa Clara, or some other restoration project in the Bay Area. She is a certified arborist and a master composter. You may find her on the 1st Saturday of the month hosting our monthly gardening workshops.
Vera Cordova Mendoza
(she/her/ella)
COMMUNITY GARDEN
PROGRAM MANAGER
FOOD ACCESS
Andy Ollove is the Food Access Program Director at Fresh Approach. Andy has been working to build resilient food systems since 2014. In that time, he has been particularly focused on increasing the linkages between small-scale, mission-driven farms to communities who have historically been denied access to healthy food landscapes. Andy has developed unique program interventions around the country, he has worked with corner store owners in the Bronx, food pantries in Brooklyn, gas stations in the Navajo Nation, farmers' markets in Mexico, and cooperatives in rural Maine. In the Bay Area, he leads food access work at Fresh Approach, managing a diverse portfolio of projects including two mobile farmers' markets, traditional farmers' markets in low-access/low-income neighborhoods, and now the USDA Farmers to Families Food Box Program.
Andy Ollove
(he/him)
Food Access
Program Director
Isabel is the Food Access Program Manager in the South Bay: she manages the traditional farmers market in East Palo Alto and the mobile farmers markets in the South Bay area. Her passion at Fresh Approach is centered around supporting and providing resources to local BIPOC farmers and supporting and strengthening the local food system in her native city of San Jose. She consciously moved away from the corporate world and into a food justice position more aligned with her beliefs and values. Isabel believes that food is medicine- so what better job to have than to encourage this state of awareness in all communities? Isabel's educational background is in psychology, and she continues her education in energy healing and trauma healing work. Outside of her role, she is a visual artist utilizing various mediums to convey the beauties of the inner and outer worlds. She enjoys a good laugh and spending time with an intimate circle of family and friends, a good cup of coffee, cooking, and getting grounded in nature's many terrains.
Isabel Medina
(she/her/they/them)
SOUTH BAY Food Access
Program Manager
Samiha grew up mostly in the midwest as a first-generation Pakistani immigrant. She began her career in ecological restoration and conservation biology, and relocated to the Bay Area/mostly Miwok and Huichin lands in 2014. Since then, she has worked in various capacities within agroecology, land sovereignty, and food and farmer justice & advocacy. Her passion for this work was strengthened during her time in Peace Corps Panama, where she served as a Community Agro-Environmental Conservation Agent. She graduated in 2022 with a Masters in International Agricultural and Rural Development and Indigenous Studies from Cornell University. Prior to that, Samiha worked at Fresh Approach in 2018-2020. Outside of her work, Samiha is a lover of bad puns, bodies of water, land stewardship, dancing, music, and doggos. She carries her built experiences with her in every role she occupies. Above all, Samiha is on a continuous path of self-discovery and learning and is grateful to be here!
Samiha Hamdi
(she/her/they/them)
Farms Together
Program Manager
Born and raised in the Bay Area, Darolyn grew up being involved in community outreach programs associated with her church. She has always been passionate about helping people both in the field and sharing important resources to those in need. She has an A.A degree in Sociology. Previously working in transit exposed her to countless numbers of people across the Bay Area in need and from that side she felt as if she couldn't really make a difference. She strongly believes in the importance of health, exercise, and accessibility to healthy food options. That is what brought her to Fresh Approach as a Food Access & Education Specialist. In her spare time she works out, travels, and reads.
Darolyn Turner
(she/her)
Food Access & Education
Program Specialist
Lidia Cajucom is a Bay Area Native. Born in San Francisco then moved to Richmond at a young age. She was a stay at home mother for a few years before joining Fresh Approach as a Community Ambassador in April 2022 and is now a East Bay Food Access Program Specialist. Lidia has a passion to serve in her community in any way possible and will continue to do so now by helping make healthy food more accessible for everyone. Through this short time at Fresh Approach she is finding a new passion for sources of foods and their nutrition information. In her free time, you can find her spending time with family, cooking up new recipes, and cuddling with her fur baby Daisy.
Lidia Cajucom
(she/her)
Food Access
Program Specialist
Originally from Mississippi, Ellen Olack has over a decade of experience working in both nonprofit and grassroots efforts focused on environmental justice, but has always had a strong dedication to food system work. From gardening, to cooking, to breaking bread with others, food has always been a large part of their life. It is easy to see how they gravitated to their current role as the Food Access Program Manager. Ellen believes that knowledge should be shared and also works to empower other organizations to promote local food systems in their programming. They have been on the steering committee for the National Mobile Market Network since 2021 and helped to start a state-wide network in 2022 – the California Mobile Farmers' Market Coalition – to be a space for new and veteran operators to learn from and support each other.
Ellen Olack
(they/them)
East Bay Food Access
Program Manager
Lizette joined Fresh Approach in 2019. As a Food Access Program Specialist, she helps manage the East Palo Alto Farmers market in the South Bay and oversees various Food Access Projects. Lizette was born and raised in the Bay Area and has a B.S. in Business Management from San Francisco State University, and a Culinary Arts degree from The Art Institute of California. Her outgoing and caring demeanor has allowed her to build strong and meaningful connections with farmers', community members and partner organizations. In her free time, you can find her in the kitchen cooking, spending time with her family, and enjoying the outdoors.
Lizette Martinez
(she/her)
Food Access
Program Specialist