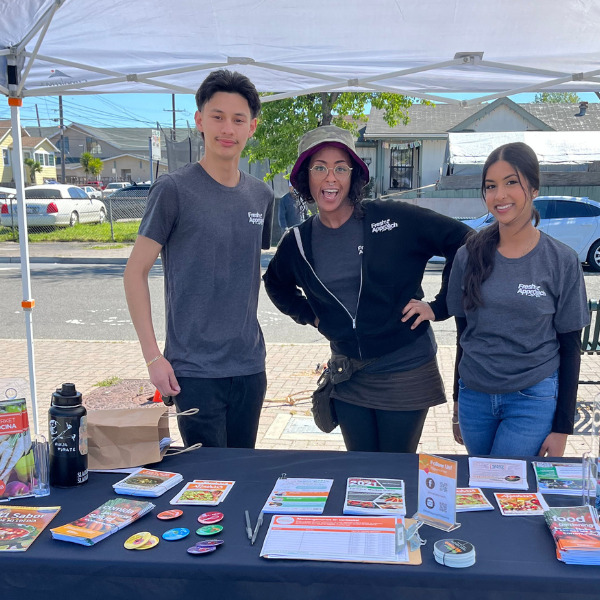 Apply your knowledge in helping us create a more nourishing
food system
We offer internships for high school, undergraduate, and graduate students who are studying public health, dietetics, or similar fields and who are seeking hours or credit towards their educational program or experience.
We also offer internships for community members who want to gain skills and experience in local food systems, public health, and/or nutrition education. This is ideal for someone who is a recent graduate, or starting a new career, and who would like to gain practical experience.
"I wanted to have an internship with Fresh Approach because I wanted to learn more about food insecurity in our community. I wanted to have an impact on my community and this internship definitely helped. I am about to be a senior in high school, so I have had many interactions asking me about what I want to do in college. I answer honestly saying I don't know but this internship helped me see the environment that I want to work in. It also helped me see the type of impact I want my work to have in the future. This internship confirmed that I want to be able to help my community when I choose a career path."

Lucia Aguilar, former Fresh Approach Intern
Program Details
All interns will work with Fresh Approach staff to develop learning goals for their internship period and will be given opportunities to work side-by-side with Fresh Approach staff on real-world projects including the Mobile Farmers' Market, VeggieRx nutrition classes, East Palo Alto Community Farmers' Market, Collective Roots Community Garden, Community Compost Hub, and related community outreach.

Stipends are available during the summer. Academic credit internships are offered year-round. We're unfortunately unable to offer relocation assistance or housing assistance.

Internship hours and start/end dates are flexible, depending on your program.
INTERNSHIP OPPORTUNITIES
All of our Internship positions are filled at this time!
Fresh Approach is an equal opportunity employer and all qualified applicants will receive consideration for employment without regard to race, color, religion, sex, national origin, disability status, protected veteran status, or any other characteristic protected by law.
Interested in learning about future opportunities?