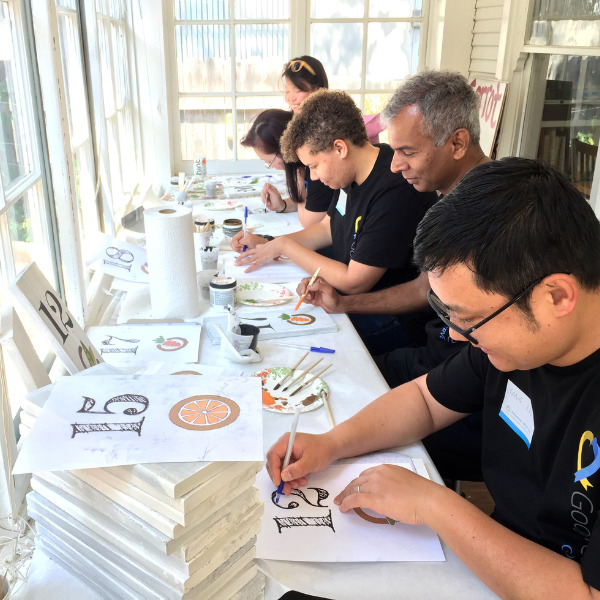 Nourish Your Team's Wellness Journey
The well-being of your employees, clients, or students matters more than ever; investing in their health and connectivity is a powerful way to show it!

If you resonate with our mission to make healthy living more accessible throughout the San Francisco Bay Area and beyond, let's connect!
"We prioritize like-minded, innovative organizations when we look for partners, and Fresh Approach definitely fits that description. We worked with them to bring fresh produce to community health centers, which frequently see patients diagnosed with chronic illnesses such as diabetes and hypertension, often caused in part or complicated by poor nutrition. Fresh Approach ensured that everything ran smoothly, and we received amazing feedback from the patients, staff, and community members served. The question we received most was, 'When will you be back?'"

Claire Aviles, Senior Portfolio Marketing Associate, Athena Health
PARTNERSHIP OPPORTUNITIES
We offer a range of tailored experiences crafted especially for workplaces and schools, centered on community building and nourishing food. Our selection of options—from garden workdays to a visit from our Mobile Farmers' market truck—are designed to inspire health and harmony among your team members, all while sparking curiosity in contributing to more vibrant local food systems.

MOBILE FARMERS' MARKET VISITS
Bring the nourishing bounty of California-grown fresh fruits and vegetables directly to your site with the Fresh Approach Mobile Farmers' Market truck.
Ideal for health & wellness fairs at your location, great for school field trips at one of our mobile market stops with engaging educational activities for kids, and optional add-ons such as shopping bags or free produce vouchers
COMMUNITY GARDEN TEAM BUILDING WORKDAY
Elevate your next team-building event or employee family day at the Collective Roots Community Garden in East Palo Alto.
Strengthen team camaraderie by giving back to the community, participate in impactful garden projects like building, planting, and composting; accommodates groups of up to 50 people, and Gardening Workshops at Your Site: empower your team with gardening skills through our engaging workshops.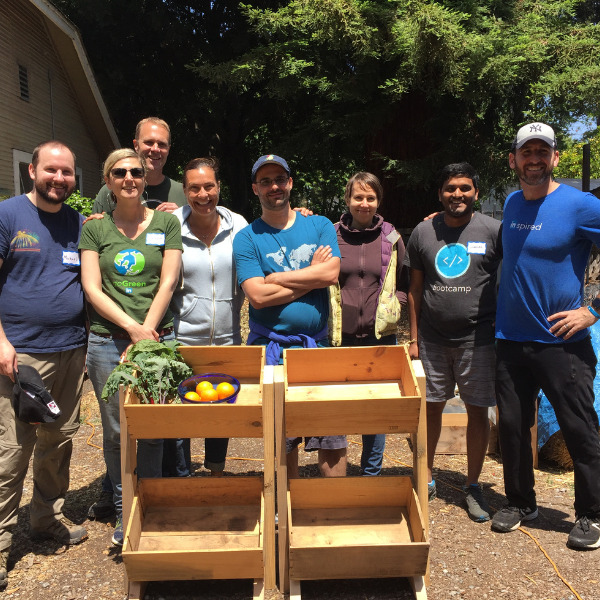 VEGGIERX NUTRITION CLASSES
Discover the joy of healthier eating in a fun and accessible manner through our VeggieRx Nutrition classes.
Engaging cooking demonstrations featuring local, seasonal ingredients, classes are available in English or Spanish, and Optional add-ons such as free Farmers' Market Cookbooks or vouchers for local farmers' markets.

IMPORTANT NOTE: VeggieRx Nutrition opportunities are exclusive to schools, health clinics, or community-based organizations.
WHY FRESH APPROACH?
Create a Culture of Wellness
When people can easily access delicious, locally-sourced, affordable produce, they eat more of it. And when people eat more healthy foods, their productivity and mood go up, while healthcare costs go down. It's as simple as that.

By bringing our Mobile Farmers' Market truck to your site, hosting our Veggie Rx cooking and nutrition classes, or holding your team-build at a community garden, you can help make healthy food a lifelong habit for your employees.
Boost Your Social Impact
Today, many companies take sustainability and social responsibility seriously, and actively look for ways to positively impact their communities and the planet.

When you partner with Fresh Approach, your service fees go directly towards programming such as free Veggie Rx classes, farmers' market vouchers, and backyard garden installations for low-income families. You can feel good knowing that you are supporting community-led food systems in the Bay Area!
Gain Valuable Team-Building Opportunities
Host your next team-building day at a community garden in East Palo Alto! Here, your team can get their hands dirty planting and prepping the garden beds or building compost systems while helping to support community-based agriculture in the Bay Area. Everyone will be sure to learn something new, both about the soil beneath them and each other!
To learn more, including a pricing breakdown, or if you want to create a custom package for your team, reach out!